What I Do
I became a politician sort of by accident.  I was looking for a new career and thought teaching at higher education level would be the way to go, so I went back to college to get the qualifications I would need.  Finding myself with more time on my hands than I was used to, I decided to accept an invitation to a BBQ organized by the former MP Chris Huhne.  It was here that I was asked if I would like to be a Borough Councillor candidate for the West End North Ward, as the current Liberal Democrat incumbent was stepping down.  It was only then that I realized that I knew nothing about local government, nor did I know what councillors do.  It seemed like quite a challenge since I would have persuade my community to vote for me and to do that I would have to spend the next six months knocking on doors, talking to people.  I have to say that I spent more time listening than I did talking and was very honoured to be elected as a Borough Council representative of my community at my very first attempt.  However, I really did not appreciate at that time exactly how big a challenge I had taken on.  Society is far more complex than I had imagined and so I spent many hours attending seminars, conferences, training courses and researching what exactly our public sector is.
Ensuring the community is one for us all to be proud of can be very time consuming.  I am always working from one important priority to the next and so it was that the idea of developing my own website came to me.  This way I can let you know what I do so you can tell me whether you think that I am fairly representing you or not.  I have broken my work down into three categories, local government (Councillor), national government (MP) and international government (MEP).  I have been a councillor since 2006, but I have aspirations of higher office.  That will only happen if you give me that privilege.  By clicking on the three buttons below, will hopefully provide you with the knowledge to judge how well I am doing what I do.
Higher Office
Becoming an MP or MEP in England is not easy if you are not a member of one of the two major Parties.  The "First Past The Post" voting system favours Labour in the north and the Conservatives in the South, giving them a combined number of in excess of 320 Constituencies that can be said to be "Safe Seats".  Therefore, I was under no illusions when I agreed to stand as the Prospective Parliamentary Candidate for New Forest East in the 2015 General Election that my chances of winning the Seat were anything more than minuscule.  At my very first public meeting in Hounsdown Community Hall, Totton, where I would be sitting in a Hustings like fashion with my General Election opponents.  The incumbent MP (originally from Swansea) referred to me "As that man from Eastleigh".  He made me aware (If I was not already) that actually living in the community is seen as important by the residents of that community and yet holding higher office where one lives is not always possible for a variety of reasons.  My argument was that I live in a neighbouring Constituency (Nearer than Swansea) and was well aware of local issues before standing.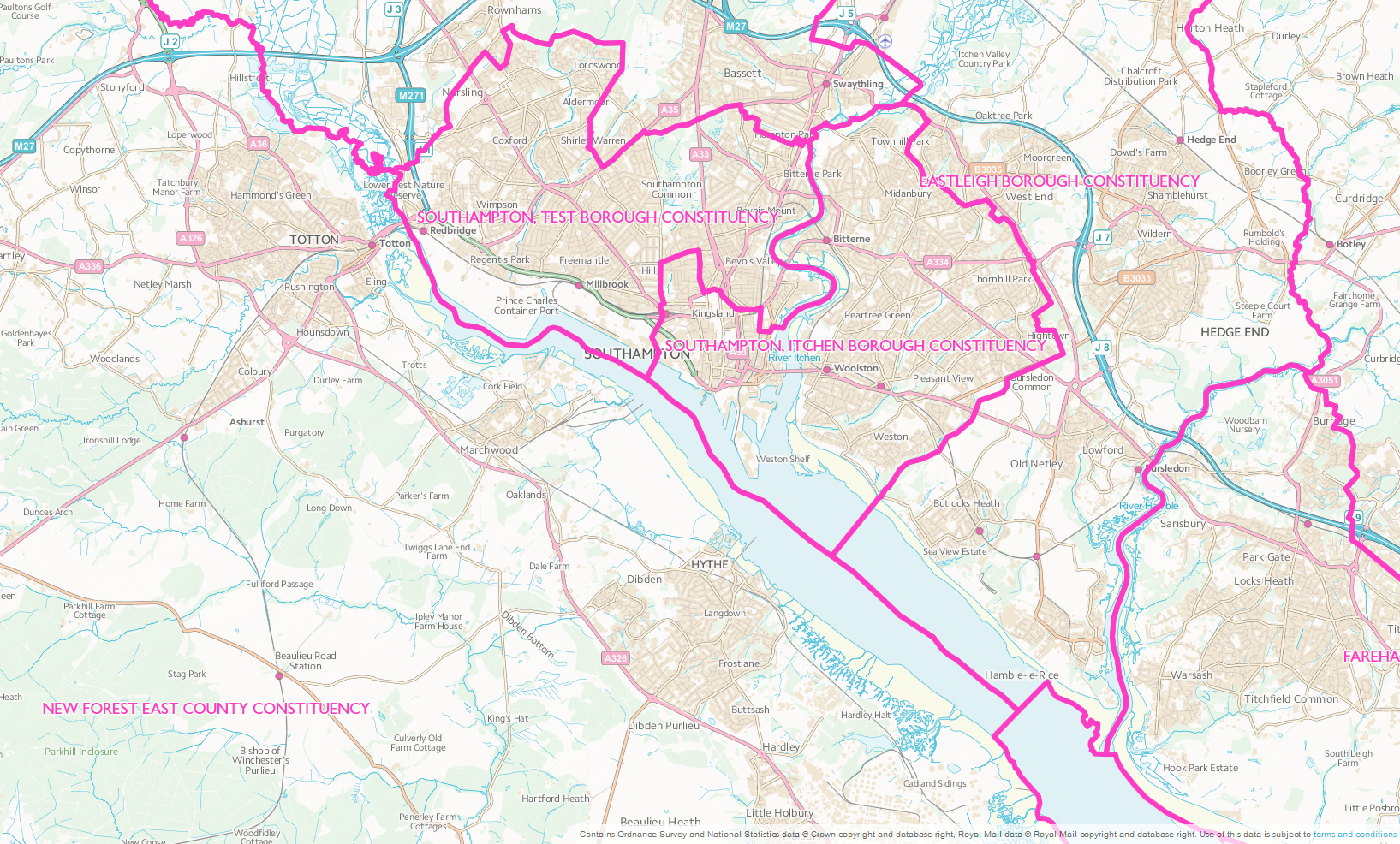 Local Knowledge
One of the reasons that I agreed to stand was that I already knew many of the New Forest Lib Dems and knew them to be people of integrity as well as being very hard working.  I was not to be disappointed, because my strategy was to communicate with as many residents as possible to understand better the issues that are important to them.  To do that, in a six month period our team knocked on well over 18,000 doors.  No mean feat.
NeNew Forest East residents told me that they were annoyed that the Totton and Waterside railway had never been upgraded for passenger use.  They were disappointed that the A326, an arterial road to Fawley where much brown-field land is under-utilized has been left abandoned.  They were upset that the Redbridge interchange had been neglected for years and that Marchwood military port was being hived off to the private sector with no guarantee that money would be invested in local road infrastructure with the resulting high HGV freight use that would occur.  Notwithstanding all of these things and more that had never been invested in since 1997 when the incumbent MP was first elected, he was re-elected probably because of a greater fear that Ed Milliband and Nicola Sturgeon together would ruin the national economy.  This points to the broken democratic system where Members of Parliament are counted towards a majority in order to see which Party runs the country, rather than the Member of Parliament for a Constituency chosen purely on their merits relating to the region and the electorate who elected them.