Introduction
The typical size of constituencies differs between parts of the UK. The Office for National Statistics gives the median total parliamentary electorate across constituencies of about 72,400 in England, 69,000 in Scotland, 66,800 in Northern Ireland and 56,800 in Wales.
There are currently:
    533 constituencies in England
    59 in Scotland
    40 in Wales, and
    18 in Northern Ireland
The largest constituency is Ross, Skye and Lochaber, measuring approximately 12,000 square kilometres and the smallest constituency is Islington North, measuring 7.35 square kilometres.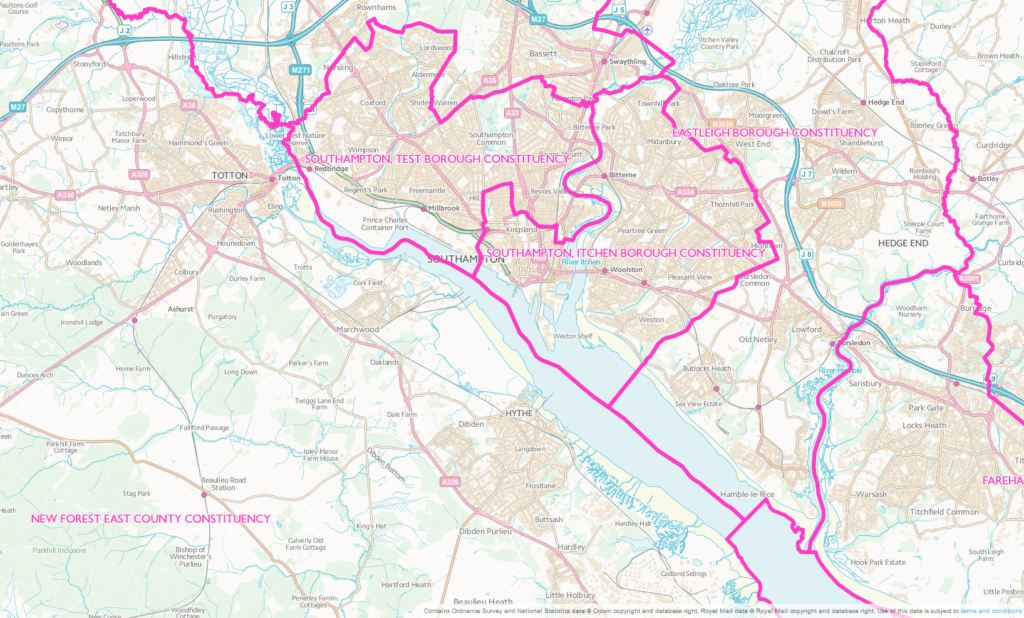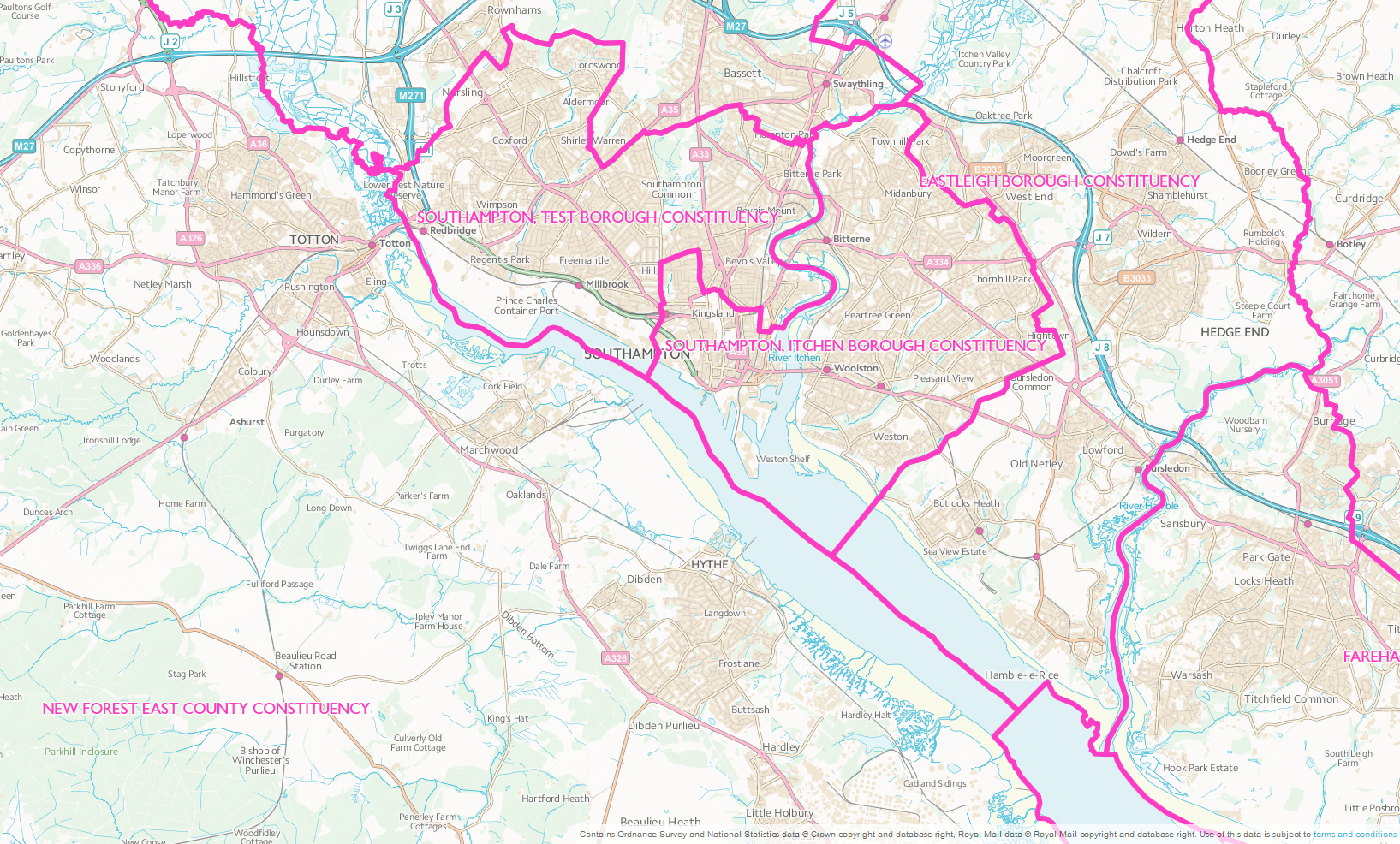 The Structure of British Government
The above map shows just a few of the 650 UK constituencies.  It is clear that they vary in geographical size by quite some margin.  The political boundaries are moved approximately every 10 years, so as to maintain a similar number of voters in each constituency.  The boundary reviews are complicated and a time consuming process made even trickier in areas of intense house building since the projected number of houses to be built has to figure in the calculations.
What is also not obvious from the map is that not all constituencies are politically similar.  Southampton and Portsmouth are geographically part of Hampshire, but politically they are different.  They are Unitary authorities and not multi-tier like the others in Hampshire.  That is they do not have borough councils nor do they have town and parish councils.  They do however have constituency MPs.  By clicking on the link attached to the above map, you will be taken to the Parliamentary website where you can find out which candidates stood at the last General Election, how many votes they received and who won.
What does not appear on Government websites is how effective particular politicians are.  Are they working for you at community level and for MPs, what national policies are they helping to derive?