I have written much about UK Broadband Infrastructure and how there does not appear to be a coherent strategy to ensure all residents have access to the Internet. Maybe Government's strategy is to let everyone monitor their own level of Internet access and to apply for funding?
The is a Rural Gigabit Voucher scheme that has been around for a while, that as of writing in February 2021 Hampshire County Council still has a £1m budget. To confirm whether your postcode is deemed rural, enter it on the following website https://www.hampshiresuperfastbroadband.com/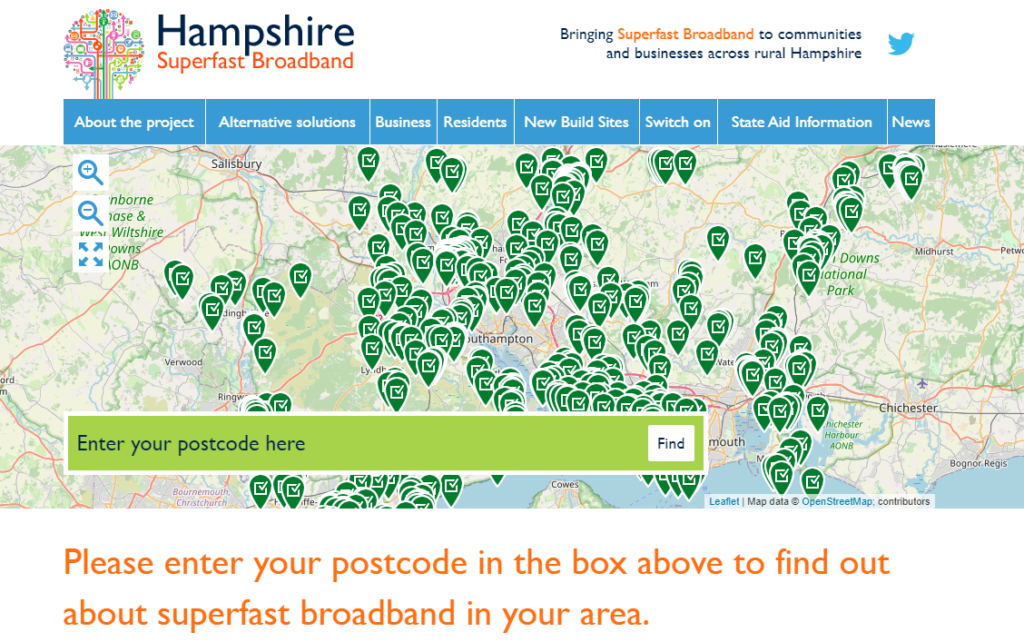 If you are eligible you will see the following pop-up displayed on your browser;-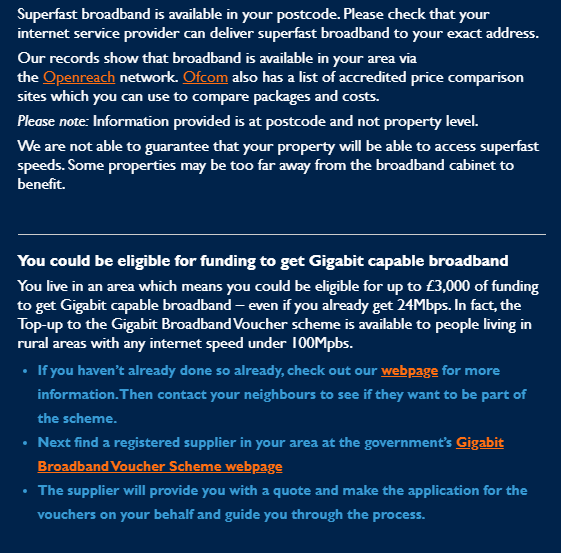 Please let me know if you are able to receive Gigabit funding via this website as it will help me guide others in the right direction.